Well, I call it from granny to granddaughter's dress because when you look at the before condition of the dress, it does look like a grandma would wear back in the heydays. Anyway, I got this dress from a church rummage sale back in Chetopa where we used to live for 50cents. I know! I am not kidding you. The items in the rummage sale are the cheapest that I always end up buying tons of things and this dress is one of them. It has an elastic waist and pleated bottom and I love the prints and the material of the dress. It is in great condition, no holes, no tears, no missing buttons, and it is vintage. I bought this even if it didn't look good on me at first because I thought of altering it myself. Although, I was a bit scared because it is a pleated bottom dress. I am always intimidated at altering a dress that has pleated bottom because I am afraid I would screw it up. Like when I cut a few inches off the bottom when it is way too long for me that it would ruin the pleats even if I ironed it back. Although, this would not be the first time I altered a pleated dress (click
here
) and my first one was a success so I did it.
But, there is a but. I made a mistake in cutting the dress. You would think I am smart enough because I have done altering a lot of times now, but I screwed up. I was in a hurry (very wrong. never hurry it up), too careless and I didn't measure (measure twice, cut once) the exact length of the dress I want carefully and I cut the dress too short like almost turned into a tunic. I hated myself for that, but quickly snapped myself out of it and I figured out a way to remedy it. I just cut a few inches off of the fabric that was cut off from the dress, then sewed it back, being careful that the prints are still aligned and it won't look weird. I think I did good though because from afar you can't really tell where I sewed the pieces together (well I can because I know where it is) unless you take a closer inspection of the dress. Once I sewed the bottom part of the dress, I then ironed it a few times to get the pleats in place. Tadah! My finished altered vintage dress.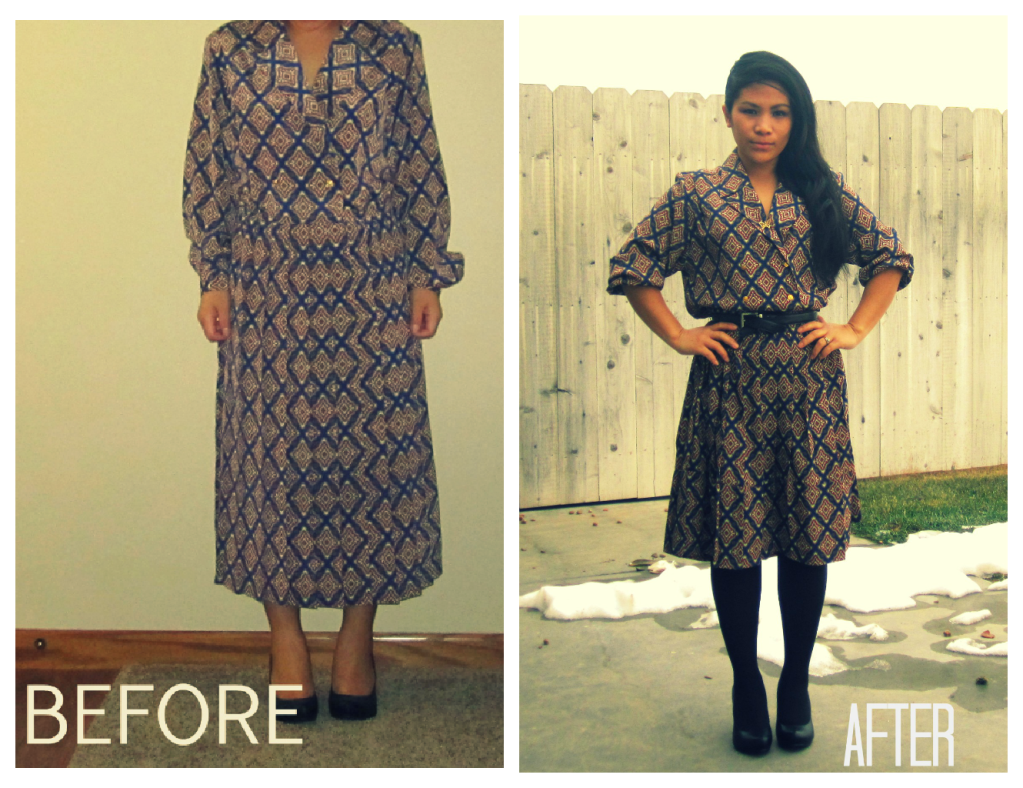 Vintage Dress: thrifted and altered 50cents
Belt: thrifted for 10cents
Black tights: Walmart
Shoes: Type Z via 6pm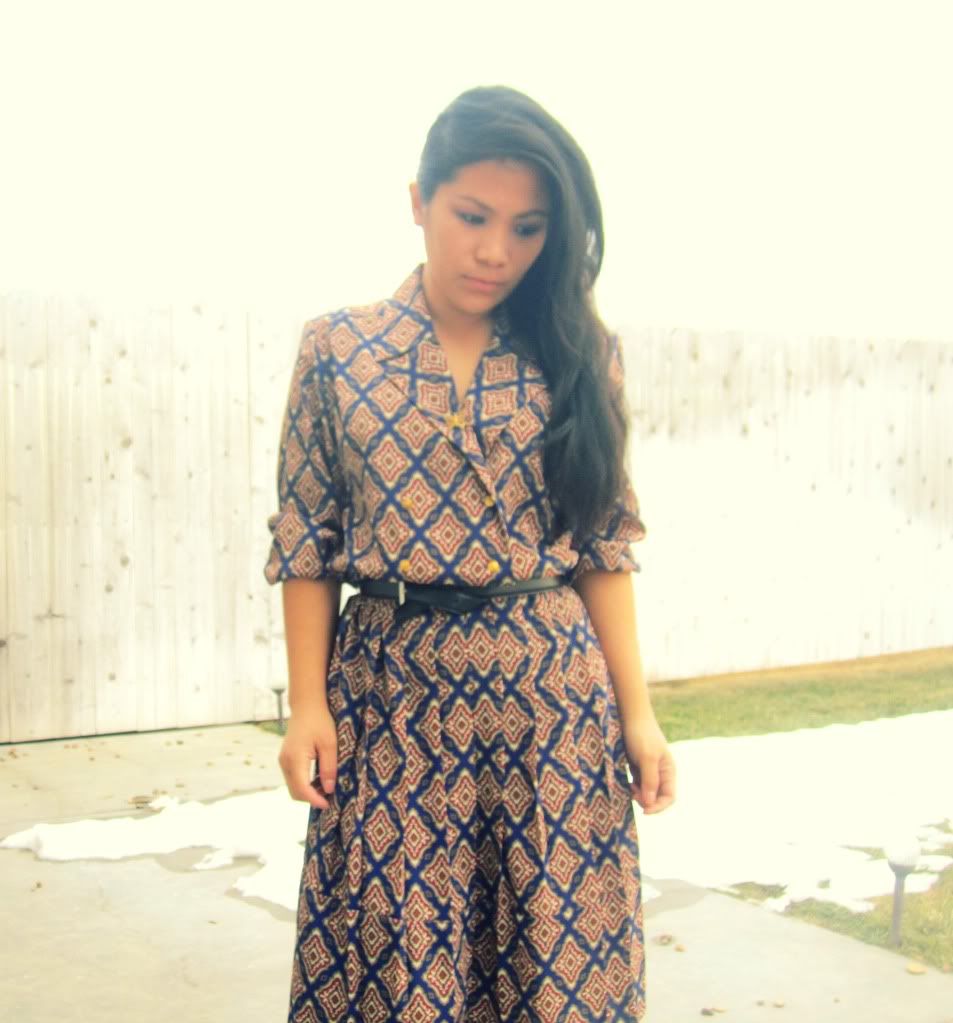 Right on the chest area is a bit loose and I had to use a vintage butterfly brooch (was my MIL's) to closet it up so I won't flash people with my... well, chest area. It is an easy slip on and slip off kind of dress and I didn't even have to undo the buttons just to get in the dress. The material is just lovely and it flows.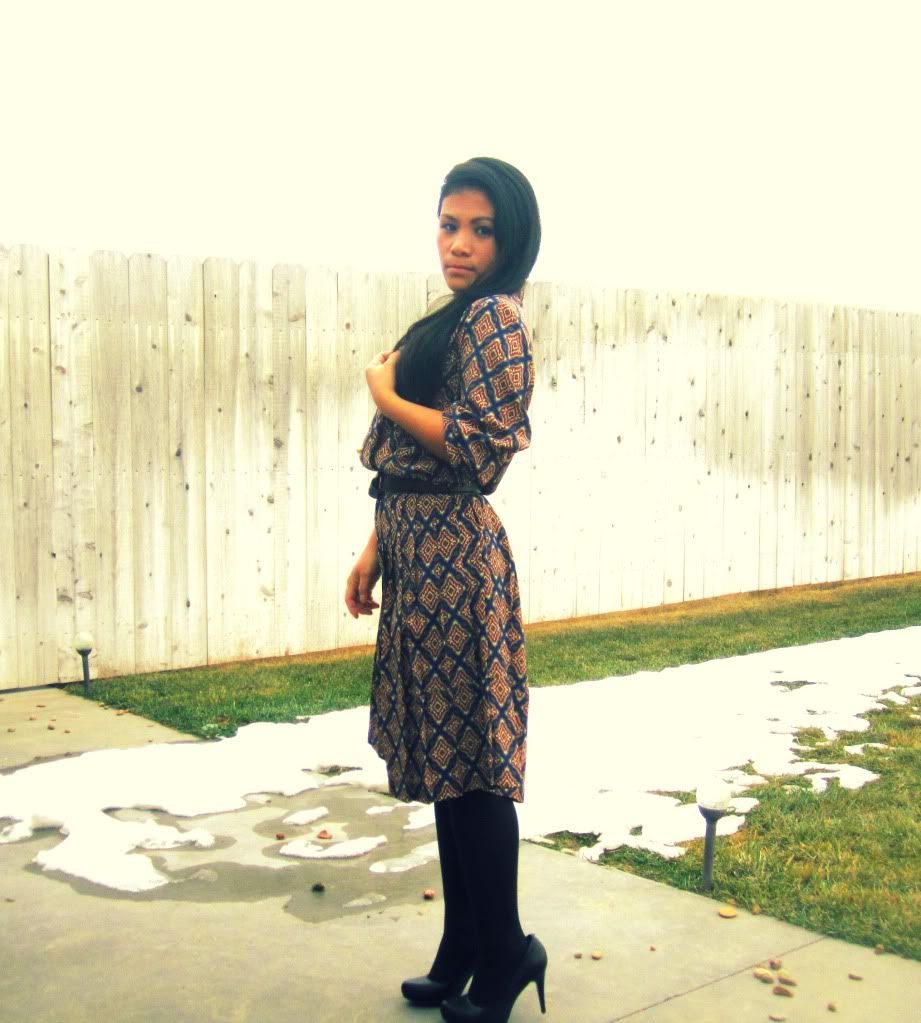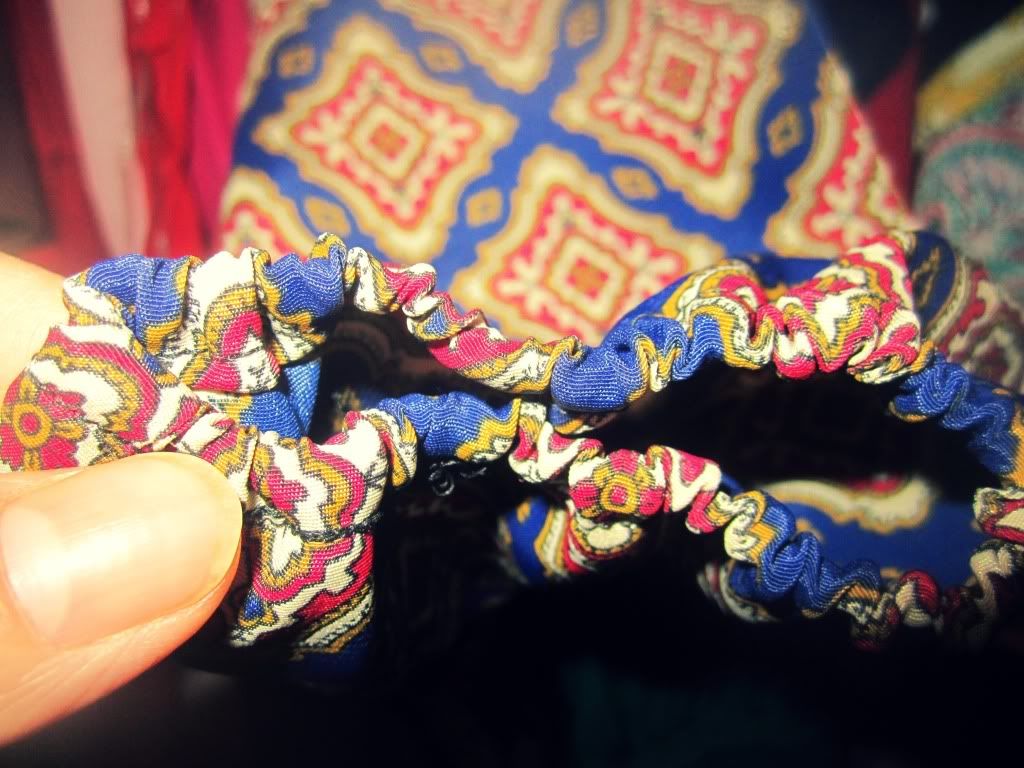 If you have noticed the sleeves on the before photo, it is long and I couldn't really roll it up even if I unbutton the sleeves. I cut it off to my desired length, sewed a casing for the elastic band and the bottom of my sleeves are now elastic. The elastic I used are those tiny ones and not something that would be too tight on your arms. Now I can easily roll my sleeves up and down and it is the length that I want. Rolling the sleeves up really makes it more right now rather than being granny-ish.
What do you think guys? How about you? Have you altered anything lately or are you the type who is intimidated at altering clothes? If you think I can help you with some altering, don't hesitate to ask.