I am already missing our old place, but it is good to know we made it back to our new place in Galva, safe and in one piece. Thank you Dear God for keeping us safe. The weather is definitely cold, like 15 degrees in Kansas (I know that is not super cold compared to the other states) and the road is still icy and sleek.
While at the old place, we had a wonderful Christmas/New Year celebration. I prepared all the food and after supper we watched some old movies like Peter Pan that we watched about a thousand times. That's what happens when you have a little man who is into Peter Pan a lot! We were also in our comfy clothes, all snuggled up in warm blankets all cozied up as we watched some movies and I had some hot cappuccinos on hand as well. Precious times! I hope everyone had a wonderful and safe celebration as well. Can you believe it, it is already 2013. Happy New Year, everyone!!!
I wore this outfit while I went up to town running some errands on a freezing cold and rainy day with a little flurry. I didn't want to get out of the house, but I had to so this was just something that was quick to put on. I didn't want to fix my hair so the hat definitely saved the day. I really have to find another hat because I have been using this one a lot and it could sure use a rest for a while. If only this hat could talk, it probably is asking me now for a vacation. I like it so much, it is my favorite thing to wear. I am also feeling a little true grit with my outfit, don't you think? Well, maybe not. You'll be the judge.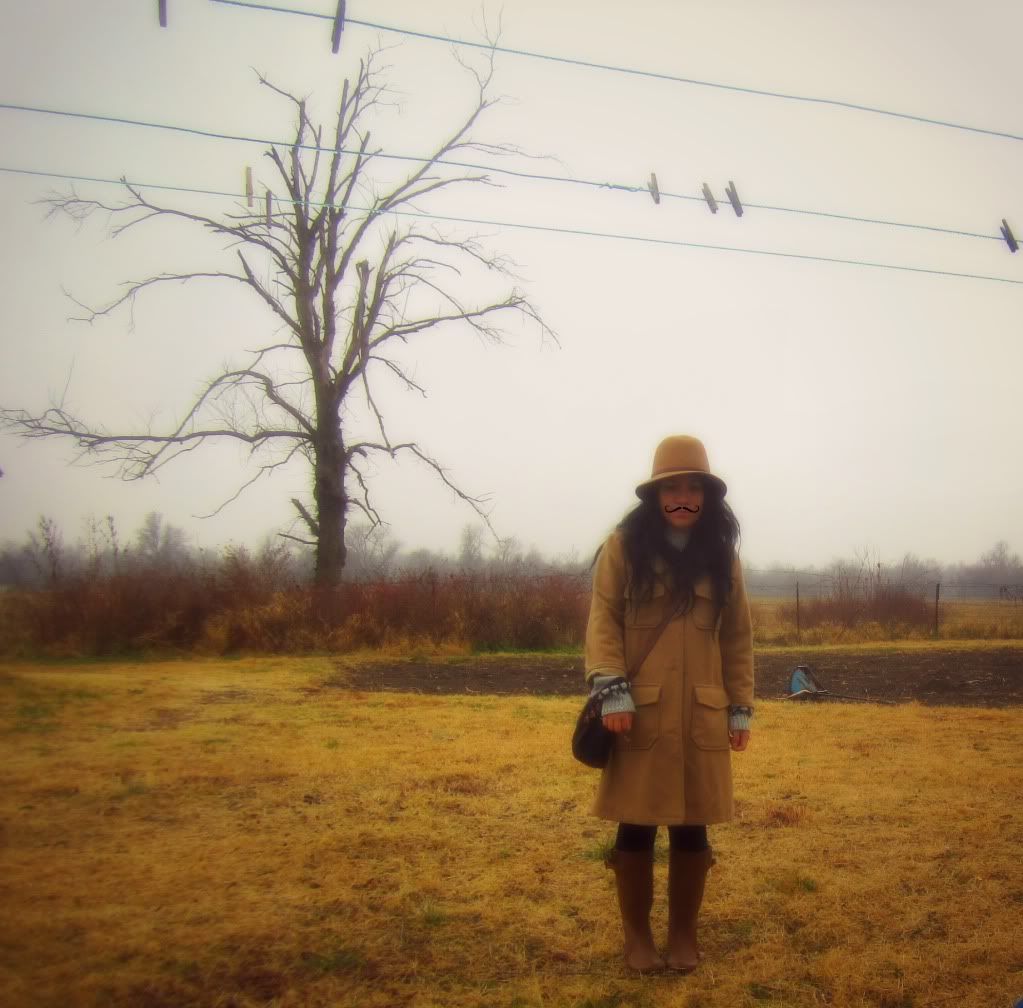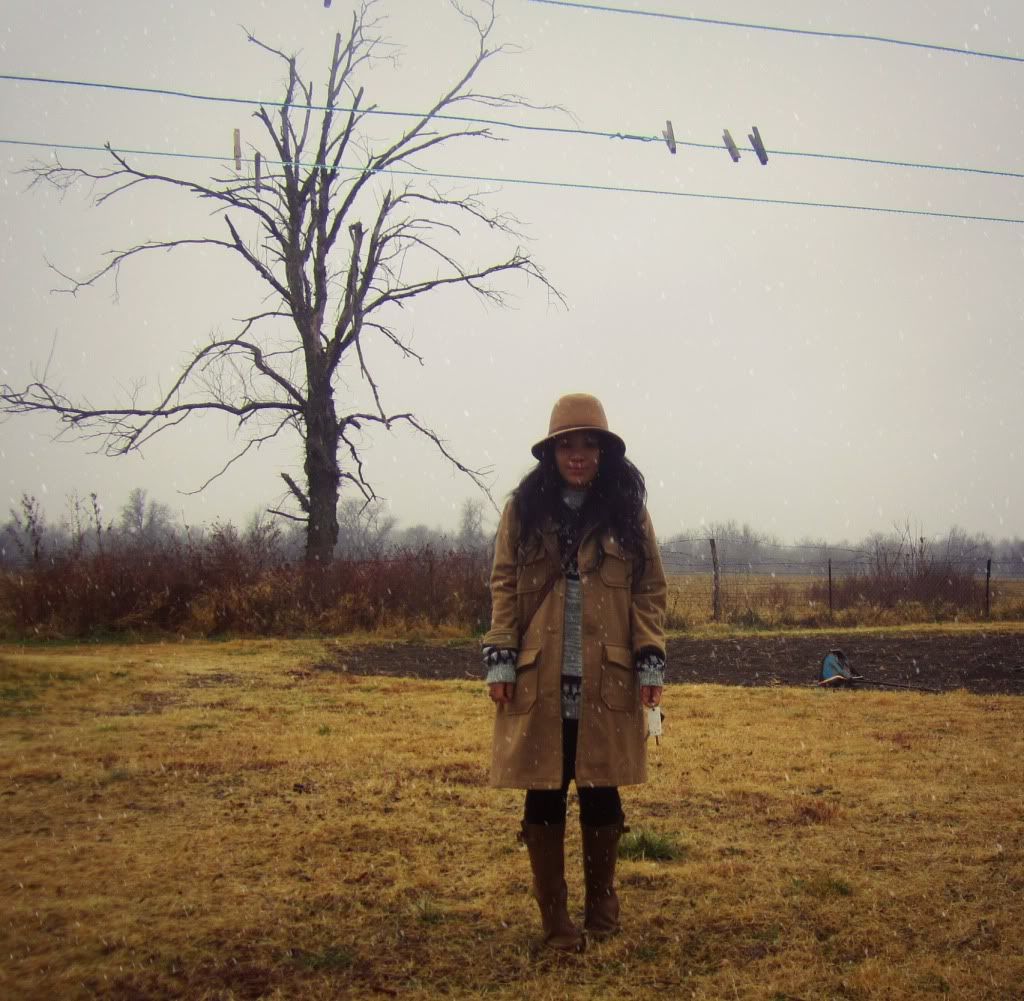 Vintage Hat: thrifted $5
Old Navy Coat: Goodwill $10
Vintage Sweater: Goodwill $3.00
Black Leggings: Target ?
Aussie Dogs boots: via 6pm.com
Vintage Bag: thrifted 50cents
I hope the year 2013 brings wonderful things! Have a good one!
Link up:
BPC
Thrifters Anonymous