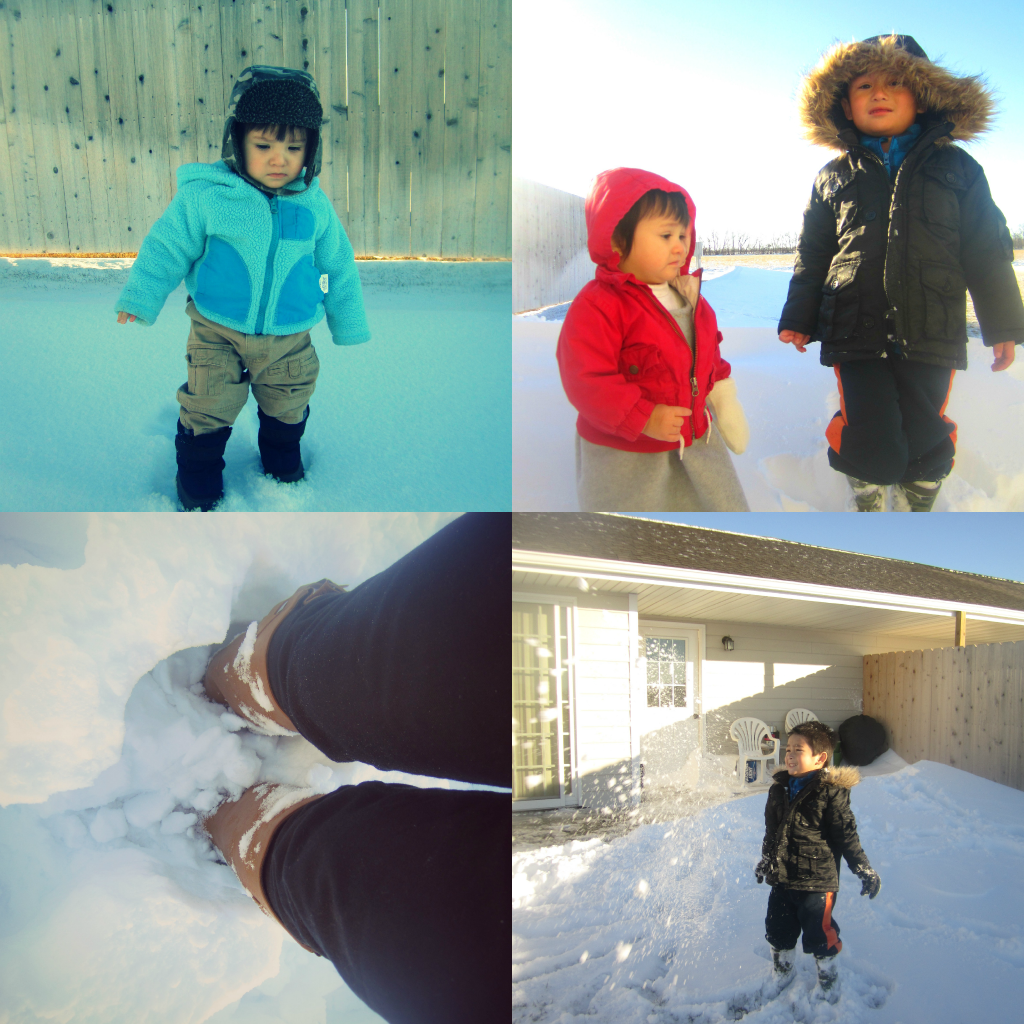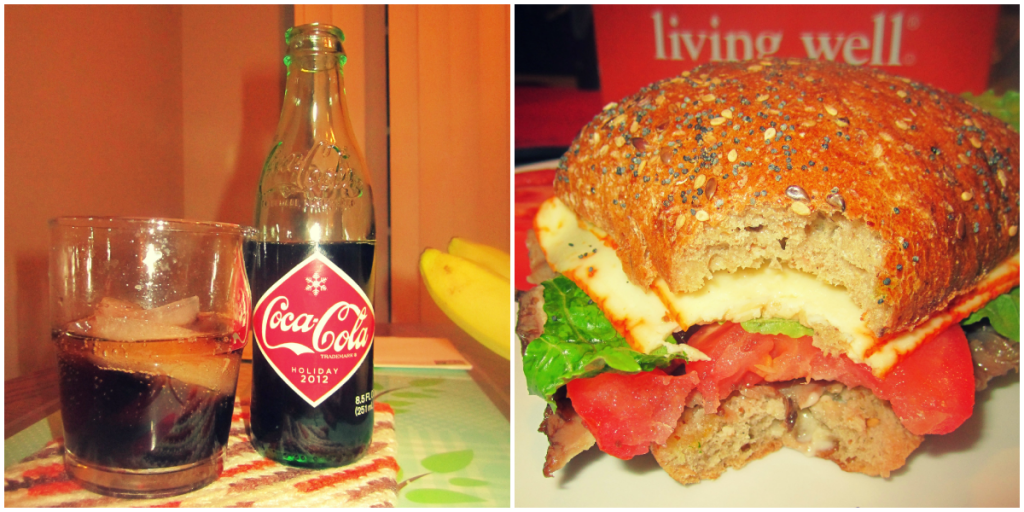 First set of photos: Playing in the snow. Since we didn't get snow in Chetopa, we were excited to see snow on the ground when we came back to Galva (our new place). I asked my little man if he wanted to play in the snow outside and he did. We all did, except dadda who was still at work.
Second set of photos: I rarely drink cola or any soft drinks, but when I do I always love to buy the throwback Fanta or Coca-cola because I don't get that yucky after taste. We were at the store yesterday evening and my husband wanted to try the Coca-Cola's holiday edition. It tasted like the ones I had when I was growing up in the Philippines. I like it way better than the ones in can. I don't know if it is just me, but it tastes good.
* I am not all well today and been experiencing light headaches and didn't have the energy to cook, I decided to prepare some really good sandwich for supper.
Third photo: It is me and my little girl in our backyard in Chetopa. We love our huge backyard back at the old place and we miss it already. Took the photo when we came home from visiting a friend.
Last set of photos: I also did a dress alteration today and the one you see on the left side was the before look of the dress and I will show you the finished product next time.
* On the right is my little man busy peeling some stickers off so he could decorate his DIY coin bank. He was wanting a coin bank while we were at the store so I told him we could make one basically for free. We made it out of an empty formula can and since he is a kid he doesn't care much how it looks like. All he cared for was sticking up some stickers and dropping coins in his bank. He is excited to fill it up so he could buy himself a huge toy (as he would say it).
Link Up: