I found this white long-sleeved shirt last spring and it is a vintage shirt in size small. It has no tag anymore because it had been cut off probably from the previous owner, but I can tell it is vintage by the remnant of the tag. I just don't know the brand and what year. As much as I love it, I tried it on again last night and just didn't love the fit on me. I have to be tall and skinny to be able to really pull off the look. Or I just don't know how to pull it off. It surely is hard for me to get rid of vintage clothing, but I have to. It has a bit of a puffy sleeve, but not too much. I can't alter the sleeves to make it short because of the embroidery details that is just so lovely. That detail on the neckline as well is just beautiful. I hate to do anything to it so it has to go. If you are interested, let me know. I am selling it for $10 and that includes the shipping already. It has no holes and no missing buttons. It has a bit of an oil stain on the back, but barely visible not unless you hold it up on the light. I have not worn it, not even once since I got it. If you are a DIY loving person, you can easily dye it in the color you want or just leave it white. If you want more photos, let me know. Thanks! Hit me an email: myholypondhill at yahoo dot com.
$10 including shipping.
Small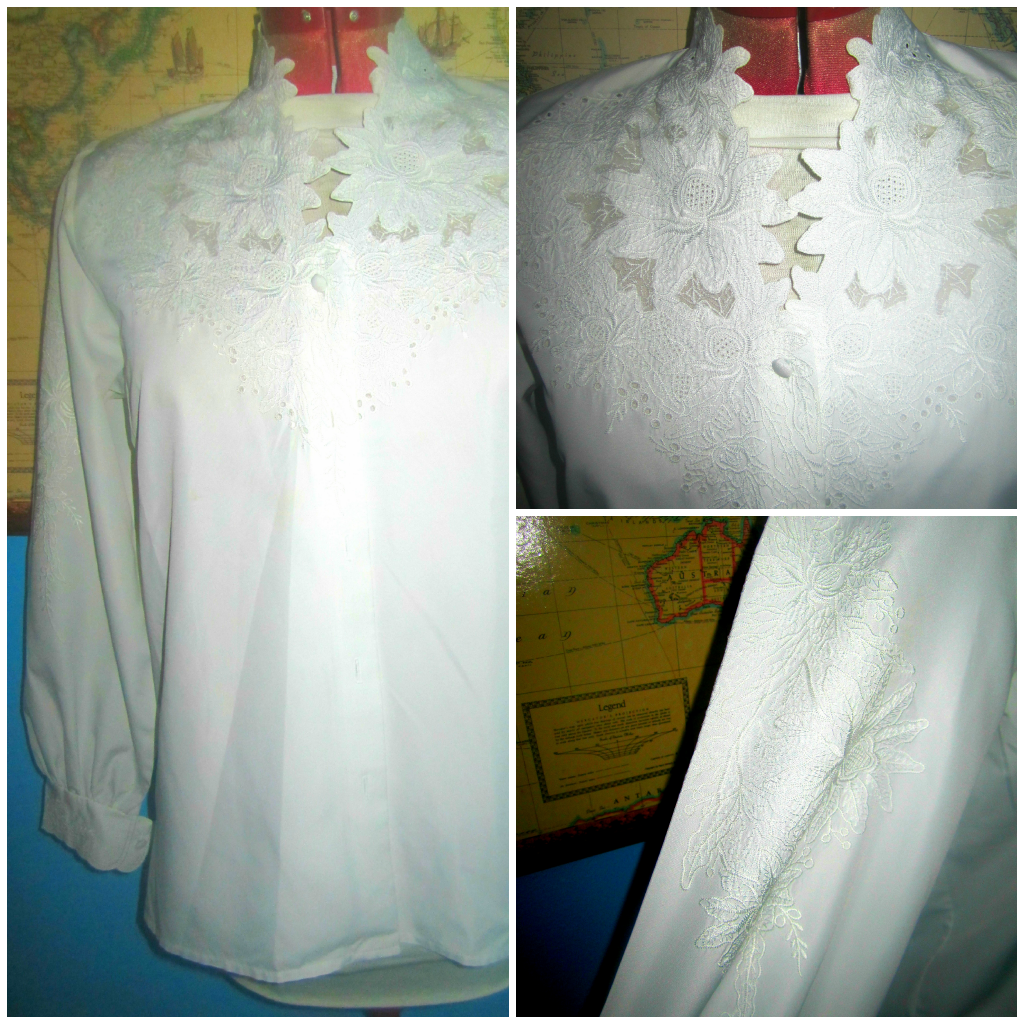 I am really getting good at clearing my closet and getting rid of things that I no longer use or need and selling them is the best way to get rid of them.
Linking up: